RESUME: Special Visual Effects and Animation
Configured, programmed, and shot key composite matte shots for Steven Spielberg's "Hook", a $65 million film with a $13 million visual effects budget that grossed more than three hundred million dollars worldwide. Programmed and operated a 1 million dollar track camera/optical system with a 24 channel motion control system at Industrial Light and Magic in San Rafael, California. Mathematically integrated real-time live-action-encoded motion files with composite background, a ground-breaking technique. Multi-pass live action plates used rear projection, matte paintings, and miniatures.


Programmed & shot key miniature shots, including open title miniatures, for "Ed Wood", a Tim Burton film. Operated and programmed a massive boom arm motion control system at Boyington FIlm in Culver City.


Programmed & shot matte elements for "Terminator 2", a James Cameron Film.


Programmed & shot starfields and explosion elements for "Star Trek 6 — The Undiscovered Country".


Technical Director of animation, advertising, and broadcast promotion for Calico, Ltd, a major Los Angeles production company, 1983-1991. Hired, trained, and supervised visual effects camera operators in motion programming techniques and production methods. Developed graphics, animation, and special effects for dozens of national and local network broadcasts such as "Eye on LA", "Hollywood Closeup", KCET Television, "Hour Magazine", "Pacific Bell Yellow Pages", "The Broadway", and more.

Animated television series credits include "Denver The Dinosaur", "The Simpsons", "Mr. Bogus", "Vytor the Starfire Champion", "Heathcliff", "Ninja Cadets", and more.


Camera operator, Colossal Pictures, San Francisco, 1993.


Camera operator, Computer Camera Service/Title House, Los Angeles, 1980-1981.


Camera operator, Take One Camera Service, Chuck Flekel, 1980.



Lead Market Research Team Representative, Preview House, Inc., Hollywood, 1977-1979.


Production Assistant for Music Associates, Inc, music preparation and librarian services for studio recording and film music sessions, 1972-1978.


Anchorman and Managing Editor "Student News" citywide broadcasts on Public Television, KLCS-TV, Channel 58, 1974.


Member IATSE Local 600, SMPTE, ASCAP, IFP, Acting Vice President of Publicity, Warner Center Toastmasters.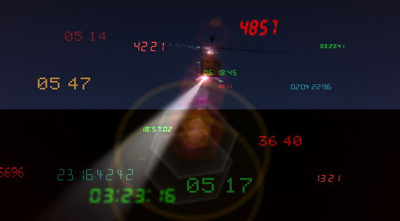 See also the CREDITS page for a list of films and television mixed at Command Post.